A new Subaru initiative, Subaru Badge of Ownership, is inviting Subaru owners to show their love and share their passions. As a gift to all Subaru owners, Subaru is providing badges which displays the number of Subaru's you've owned and your unique interests. While the initiative aims to recognize the loyalty of all Subaru owner's, it also acknowledges the differing passions and interests of individual owners. There are a variety of lifestyle icons to choose from:

Owners are encouraged to display as many of the lifestyle icons that reveal their personal interests and hobbies. Subaru's badge of ownership is a unique way to express your passion while driving a car you're passionate about.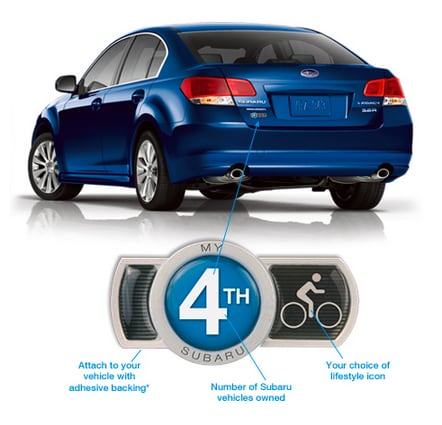 Subaru owners can order their badge of ownership
here
.
What is your badge of ownership? Share your Subaru passions on our Facebook and Twitter communities.