Subaru Secret to Everlasting Love:
Watch the Pros
Like athletes in every sport, you can study tape of past performances to realize true potential. To remember the power and speed of your Subaru, get your adrenaline racing with Subaru rally videos. These performance-tuned rally racecars trek at break-neck speeds across surfaces ranging from gravel and tarmac to snow and ice. The World Rally Championships are where Subaru showcased its industry-leading, Symmetrical All-Wheel Drive performance. Their superior scores on the racetrack are now standard technology in every Subaru.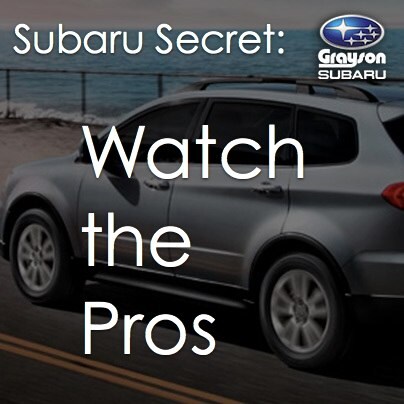 Unless you find yourself on a sanctioned track, we don't recommend trying to replicate these professional videos. But we do encourage you to daydream and immerse yourself in the possibilities that all types of Subarus present. Seeing these Subarus operating at their highest potential might realign how you look at your old Subaru.
If this secret doesn't help, rejuvenate your love with a new Subaru! Check out the
Subaru Impreza WRX
known for its motorsports-inspired shifter paddles to instantly engage the manual mode for quick access to more power.
Did you find this Subaru Secret helpful?
Read all 10 secrets
to renew your love for your old Subaru.