The 2023 Subaru Love Promise Community Commitment Award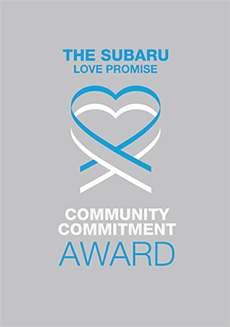 We've been nationally recognized for our dedication to our community and the Subaru Love Promise.
We're honored to receive the 2023 Subaru Love Promise Community Commitment Award. This award nationally recognizes Subaru retailers who are making the world a better place while demonstrating an outstanding commitment to supporting passions and causes in local communities. These efforts are focused in important areas such as the environment, community, health, education, and pets.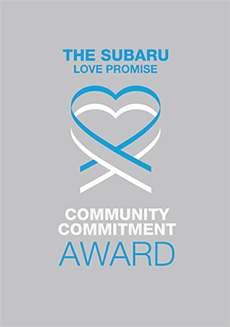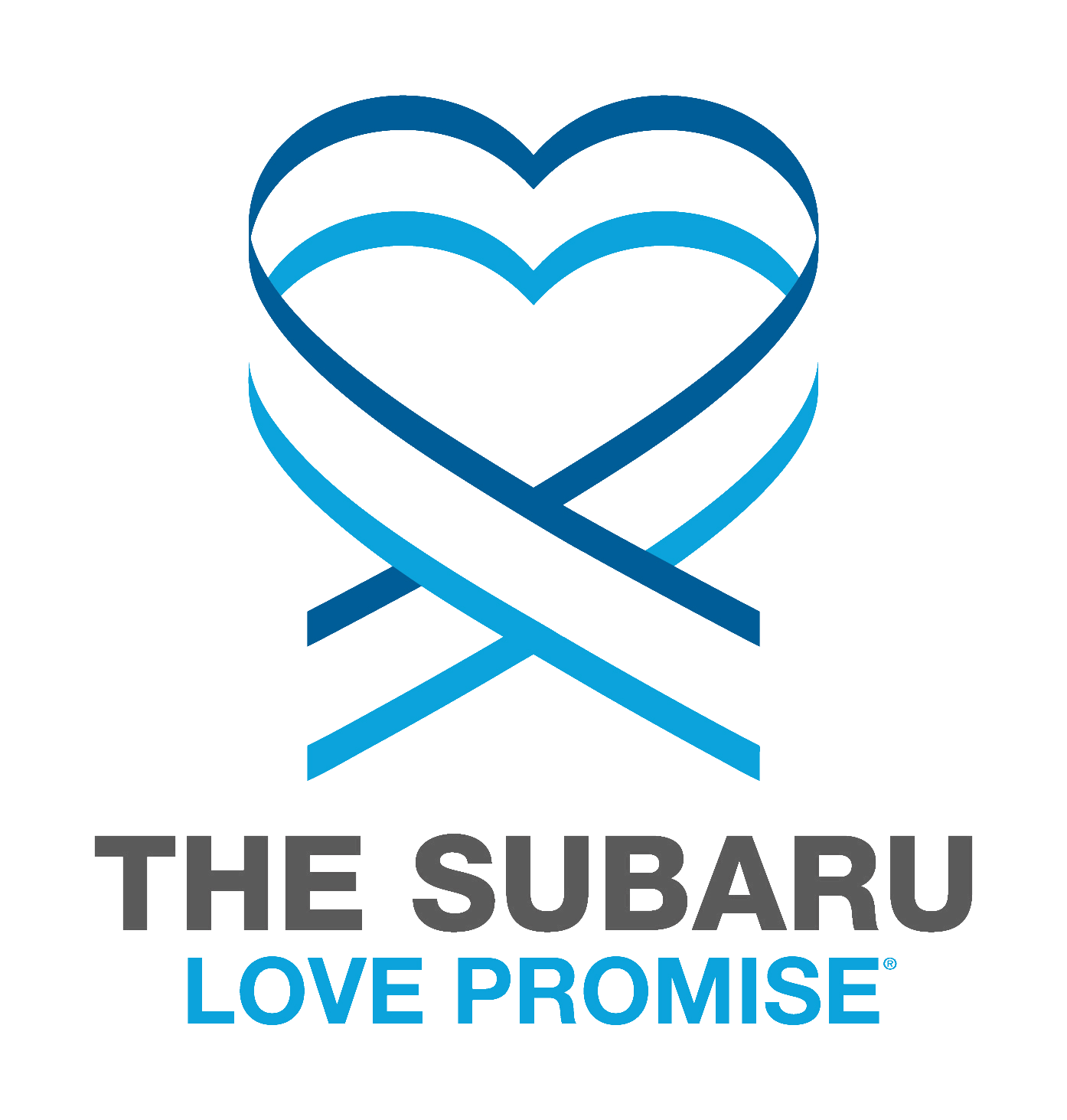 What is the Subaru Love Promise?
Subaru and our retailers believe in making the world a better place and the Subaru Love Promise is our vision of respecting all people. This is our commitment to show love and respect to our customers and to work to make a positive impact in the world.
How is Grayson Subaru dedicated locally to the Love Promise?
Our Love Promise can be seen in various partnerships with local charities and non-profits. We're grateful for the opportunity, not only to be a part of our community, but to give back as well.
Young Williams Animal Center
Knoxville Botanical Gardens
Love Promise Stories from Grayson Subaru
Subaru and Grayson Subaru believe in making a positive impact on the communities in which we live and work. We uphold that belief through our Love Promise Community Commitment. Every month, we select inspiring stories from customers and partners from around our area who strive to support our collective commitment and feature them here
Grayson Donates Second Outback to Ijams Nature Center! - Cindy H
Huge thanks to Grayson Subaru for providing Ijams with a new Subaru Outback to replace the first one provided in 2019! This gorgeous vehicle features a vinyl wrap that showcases wildlife you can see at the nature center. It is PERFECT for transporting animal ambassadors to outreach programs and other nature-related activities. Special shout-out to Brett Selwitz and Great American Sign's (G.A.S. Wraps) for this stunning design!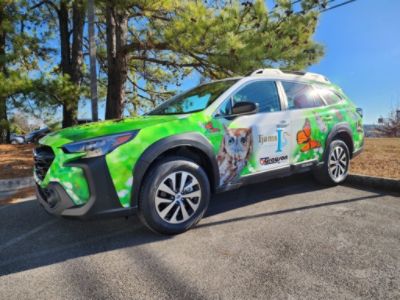 ---
285 Days at the Animal Shelter - Grace B
Through our partnership with Grayson Subaru, one of our longest term residents, Norman, finally found a forever home. For 10 months, our staff tried to place this sweet old man with a loving family but time and time again, he would end up back at the shelter. During one sleepover, he was so excited to be in an apartment that he just wouldn't stop talking about it. Unfortunately, this upset the landlord and Norman wasn't able to stay. Another landlord said he looked too much like a bully breed and didn't let him stay there either. Our team got creative with sharing his story on social media, where he developed quite the fan club, and even had a portrait commissioned to go home with an adopter. Still, Norman waited at the shelter for months. During the Howl-O-Ween adoption special sponsored by Subaru, Norman finally got the break he was waiting for and went home with a loving family. Following our busiest summer in recorded history, over 600 pets found their second chance and a loving home in October, including 31 very special underdogs. This adoption event helped give these pets the spotlight and find the special families they need to be unconditionally loved.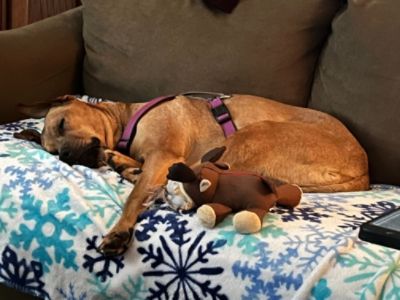 ---
Leukemia & Lymphoma Society Blanket Delivery - Grayson Subaru & UTMC - Knoxville - Bethany F
On Thursday, June 9, the Tennessee Alabama Region Staff at LLS (Bethany FIelds & Lori Friel) and Grayson Subaru Staff (Dan Moyers) in Knoxville, delivered warming blankets to cancer patients at The University of Tennessee Medical Center as part of the Loves to Care Program. These blankets and notes of hope were well received by the patients and staff at UTMC. The patients were so appreciative of the partnership and mentioned that as a cancer patient you can never have to many blankets when you're receiving treatment. It was a pleasure to provide a small token of hope and warmth to cancer patients. Thank you again to Grayson Subaru and UTMC for your continued support of this important program and bringing light to the darkness of cancer!

---
Grayson and KGBA Continue to Grow Aphitheater - Jacob R
The years roll on an Grayson continues to support Knoxville Botanical Gardens and Arboretum's revitalization efforts. Now in year 2, KBGA and Grayson are refurbishing a natural amphitheater below the "mule barn" on the KGBA grounds. This project is due, in no small part, to the annual charitable giving of Subaru of America through their "Share the Love" initiative. The space will host local and regional music acts, community events, the arts, yoga classes...the sky is literally the limit! The big plus is the recurring revenue that the venue will produce for the Gardens. Knoxville's newest music venue is on its way: The Grayson Subaru Grove!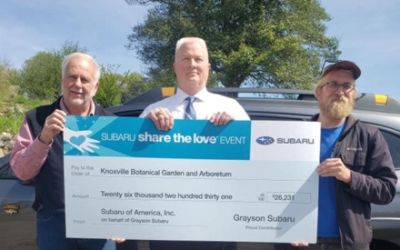 ---
Ijams and Grayson Cut Ribbon on 5 Acre Playscape - Cindy H
When is a tree not a tree? When it's a boat…or a tightrope…or a tree house! With the help of Grayson Subaru and Subaru of America, Ijams Nature Center has a new free-play area where children can use their imaginations to create whatever they want! The nonprofit nature center opened the five-acre Ijams Nature Playscape at Grayson Subaru Preserve on May 9, and kids are loving it! Laughter rings through the forest as children play in the creek, climb hills, dig, build with logs, crawl through tunnels and more. For generations, many kids had the opportunity to roam and play in the woods, empty lots and fields that surrounded their homes and neighborhoods, but today's children aren't able to play like that for a variety of reasons. Research shows that an early childhood connection to nature through unstructured play helps develop critical cognitive, social and physical skills, so Ijams created the nature playscape to give children, parents and caregivers a safe place to develop that connection. Thanks to Grayson Subaru and Subaru of America's purchase of 14 overall acres for Ijams, the Greater Knoxville Area's children have a place to play and experience outdoor adventures! That experieince will grow into the entuire acreage, as the years role on! Learn more at Ijams.org/ijams-nature-playscape.
---
Boone - Grace B
Boone is a big, misunderstood love bug. His owner surrendered him and his buddy Luke to the shelter back in July because, together, they were just too much for their home. Boone is fifty plus pounds of playtime, 100% of the time. He loves his toys and playing fetch is his favorite way to burn off some extra energy. Because of his size and energy level, Boone waited more than three months for the right family to visit the shelter. Halloween weekend, a woman who had just lost a member of her pack met Boone and it was love at first sight. Boone isn't going to replace the pet she lost, but his big paws are sure to fill her heart. Boone was so excited to get home and meet his new fur friends too! Together, they out played the Chewbaru Outback and had to come back for another toy. Thank you for making this special love story possible.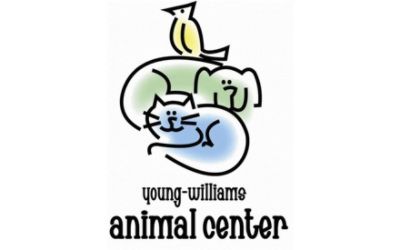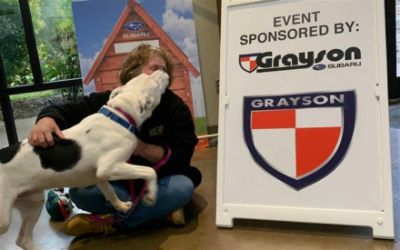 ---
Six Karns teachers receive $500 grants - Nancy A
Nancy Anderson, Shopper News Principal Brad Corum put smiles on the faces of six teachers at Karns High School with $500 grants to each, sponsored by Grayson Subaru. "It all started in 2019 with our Principal for a Day Program when Grayson Auto Group Marketing Coordinator Dan Moyers came out for the day. He said he enjoyed his experience and wanted to partner with the school through the Subaru Loves Learning Partnership," Corum said. "I couldn't be more pleased that he thought of us. It's always a good thing to partner with the community and it helps us out tremendously. "Subaru Loves Learning is a partnership with AdoptAClassroom.org. Subaru helps supply classrooms across the country with the supplies necessary to ensure success for students nationwide. Corum put together an administrative team to choose six teachers. They looked at teachers who had been considered for teacher of the year, teachers in health science and STEM, and those whose classrooms were in particular need. Teachers BJ Arvin, Bethany Burnette, Misty Crowley, Jacob Neblett, Bobby O'Dell and Meredith Rogers were presented with certificates at the first faculty meeting of the academic year amid cheers from their peers. All the teachers said they were thrilled to accept the grant and plan to put it to good use in the classroom. Neblett, a Culinary Arts teacher, was especially pleased to receive the grant. He said his program is in constant need of resources. "We go through food and equipment like nobody's business. It's a constant struggle to keep the program supplied. I'm very thankful."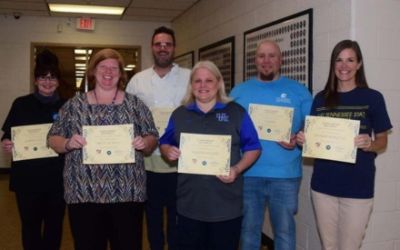 ---
Grayson Sends Help When It's Most Needed! - Amy M
Young-Williams Animal Center is the municipal shelter for the City of Knoxville and Knox County. That means that this organization services all the lost, unwanted, abandoned and neglected animals in these communities, regardless of breed, health, age or size. This translates to approximately 9,000 animals each year that come in, are vet-checked, microchipped, vaccinated and spayed or neutered and then united with new loving families. This past July, Young-Williams witnessed the highest intake numbers over one month in the last five years. In just those thirty-one days, 1,140 stray and surrendered animals entered into the shelter's care. Our shelter was bursting at the seams, and we needed help. Enter our friends at Grayson Subaru, who help make our vision of a home for every pet a reality. Grayson Subaru sponsored a five-day adoption event, the "Meow and Bow-wow Luau!" This event featured a fun summer theme and, because of Grayson Subaru's support, Young-Williams was able to offer discounted adoption fees, encouraging adopters that now was perfect time to find that new family member they had been considering. Thanks to Grayson Subaru, 178 dogs, cats, and even a rooster and a dove found new, loving homes in just five days. This was more than double the number of adoptions in the same time frame of the previous two years and accounted for nearly 25% of the July adoptions! This event was crucial in freeing up space that then allowed the shelter's continued ability to serve our community's homeless pets in the time of our greatest need. Grayson Subaru's partnership helps make our vision of A Home for Every Pet possible.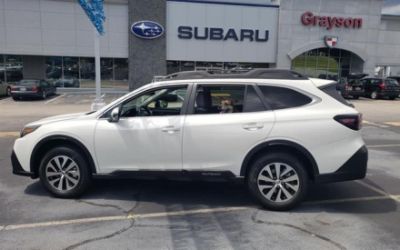 ---
Grayson Helps Dogwood Arts Test-Drive New Venue! - Shannon H
Our friends at Grayson Subaru partnered with Dogwood Arts in 2021 to help make our return to in-person events a huge success! Our signature event, the Dogwood Arts Festival, moved from Market Square to the beautifully redesigned Performance Lawn at World's Fair Park––where Grayson Subaru was front and center with two beautiful vehicles on display for attendees to enjoy. It has been a long and interesting year for most of us and we have certainly encountered adversity as an organization alongside the hardships faced by our community, our nation, and our world. But facing these challenges together with courage and creativity has also brought us wonderful things to celebrate. Throughout the pandemic, our continued partnership with Grayson Subaru allowed us to find new ways to continue our mission to promote and celebrate the art, culture and natural beauty of East TN! They helped us promote driving the 85 miles of blooming Dogwood Trails in the spring, and provided materials for our Art Kits for Kids initiative, which just celebrated distributing 10,000 Art Kits to kids across East Tennessee in 2021. Thank you, Grayson Subaru, for your continued support of Dogwood Arts! Shannon Herron Marketing and Creative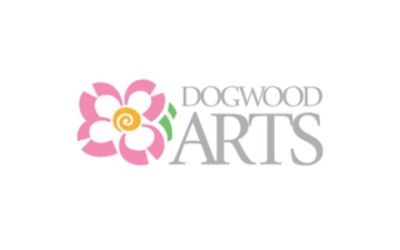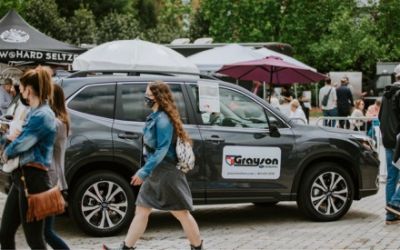 ---
Grayson Subaru and Knox Botanical Gardens Partner! - Daniel M
Grayson loves Subaru of America, Inc. and our annual Share the Love event! Grayson's local non-profit of choice for 2021 is Knoxville Botanical Garden & Arboretum! Together, KBGA and Grayson will refurbish a natural amphitheater on their grounds, to be used for music events, community events, the arts, yoga classes...you name it! The big plus is the recurring revenue that the venue will produce for the Gardens. We couldn't be happier for KBGA and KTown! Knoxville's newest music venue is on its way! The Grayson Subaru Grove!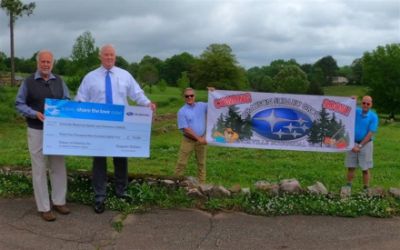 ---