Grayson Subaru Dealer Serving Maryville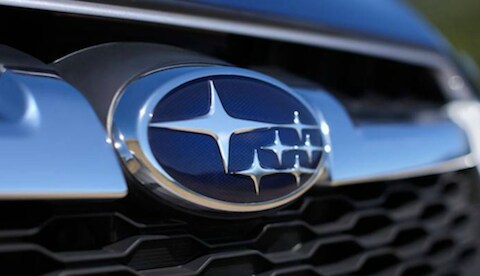 As a leading Subaru dealer serving Maryville, Grayson Subaru is committed to making customer satisfaction our priority. Getting you behind the wheel of the Subaru car you've always wanted is only a click away! Our staff at
Grayson Subaru
is devoted to offering you the best prices and financing options for your next vehicle purchase.
Drivers can count on Grayson Subaru, one of the leading and most dedicated Subaru dealerships serving Maryville. In fact,
Grayson Subaru
goes the extra mile to ensure that your time, needs and budget are met. Consumers who choose our dealership are rewarded with:
An excellent selection of cars
Sales staff that listens
An atmosphere that gives you the space and time to shop
Prices that fit your budget
Let us assist you in your research to find the new or used Subaru vehicle that best fits your lifestyle
.
Satisfaction for Subaru Shoppers Near Maryville
Grayson Subaru has been helping consumers near Maryville find the perfect vehicle for years.Our staff works every day to provide a distinctive service that sets us apart from the normal car buying experience. Our hard work has been recognized by hundreds of Subaru car buyers near Maryville who took time to provide a positive review.
Are you ready for a new car buying experience?
We know that you have a choice. There are many choices near Maryville to purchase a Subaru car. We also understand the attraction of saving by looking to purchase a car on eBay or from a local newspaper classified car listing. We can't emphasize enough the risk of buying a car from a vendor that you don't know. A consumer who cannot validate the condition of the car they are selling means they cannot offer a valid extended warranty for the car you will be driving.
Give us the opportunity to win your business
It starts with a phone call or an email. You choose what is best for your research and your decision making process. You can call us at the numbers shown or you can complete a price quote form.
Car shoppers are encouraged to contact us any time at (865) 622-3473 to learn about our current Subaru sales, promotions and factory incentives.